23
may
2014
LiveDemo Android2EE with the Android User Group June 5 Toulouse.

An article by MathiasSeguy

no comments


Thursday 5 June at Toulouse 19 h with the ToulouseAndroidUserGroup do not miss:
ActionBarCompat.
Implementation of the ActionBar for your application of Froyo to KitKat.
I'll introduce you to live coding and without a NET implementation of the ActionBarCompat, in 20 minutes. ActionBar establishment will be compatible to the version 8 (Ginger) to 19 (KitKat) for the greatest pleasure of your users. We will see the installation, ItemMenu adding and if there is time the ActionView with putting in place of the search box in the ActionBar. But if we will have time, 20 minutes is wide for everything

You'll also qualify for other presentation during this session of the TAUG
• Julien Sanchez: NDK & PDF Libraries (45 minutes)
The Android SDK has no api for PDF rendering. Julien will show you how to deal with this problem through the use of Native Development Kit (NDK), compilation and integration of native libraries, and then how to protect his files and ensure that they are not accessible too easily.
• Valentin rock: Robospice (20-25 minutes)
Webservices calls are often at the center of most Android applications. We will see how Robospice can help integrate them easily, and the possible ways to customize its use.
Registration: http://www.meetup.com/Toulouse-Android-User-Group/
Date: Thursday 5 June, 19: 00 - 19: 30.
Location: Epitech, rue Bayard, Toulouse
Speaker: Mathias Séguy (me what)
Mathias is the founder of the company Android2EE; Training and Expertise Android. He is the author of several books on the subject (available on Android2ee.com) and articles on Developpez.com. Mathias is fascinated by the Android technology. It gives courses on art and how to perform applications Android smooths, responsive, and smarts. When he is not training, he wrote articles, launches projects open source or in place of the Android tutorials. It offers also a whole bunch of free resources (tuto, support of conferences, videos, articles, ebooks) to jurisdiction over the Android technology on its site internet android2ee.com
The next training Android of Android2EE:
Paris:
And from 16 to 20 June in Paris, comprehensive training
Toulouse:
From 19 to 23 may at Toulouse, training complete
The next six months is planned, please do not hesitate to y have a look.
[For more information on training Android2EE: http://www.android2ee.com/fr/formations-android/formation-complete]

Soon, at 18 also.
Mathias Séguy
This email address is being protected from spambots. You need JavaScript enabled to view it.
Founder Android2EE
Training - Expertise - Consulting Android.
EBooks learn programming Android.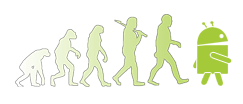 Find me on Google +.
Follow me on Twitter
Join my LinkedIn network or Viadeo
Original author: MathiasSeguy